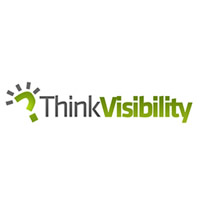 This weekend, as the title exlaims, I'm off to Think Visibility!
I went for the last one in September and had an amazing time – meeting a lot of amazing people, learning a lot (which I shared on my old blog) and most importantly had an amazing time. Although I was talking about going to Wrestlemania XVIII, instead Thinkvis won (don't worry! I've not forsaken wrestling, going to Monday Night Raw in Richmond Virginia on my travels later this year).
I'm not sure who I'm going to see (there are some amazing speakers, and a few clashes). I may also live blog it as well, it's my birthday the day before and depending on how much I drink/how many birthday beats I get, that may go out of the window. I'm learning to write quickly at least.
Would love to see you there if you're going! If you're not, follow up on the #thinkvis hashtag on Twitter.